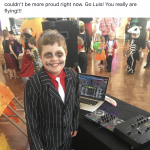 DJ Lessons with Want2DJ are perfect for anyone looking for…
DJ Experience = Explore what it's like to be a DJ
DJ Lessons = Learn how to become a DJ or Improve your mixing skills (One-One)
Whether you are an absolute beginner, self-taught or professional.  If you have a passion for music and would like to learn how to DJ,  improve your skills and or build confidence, then you're in the right place.
Maybe you have upgraded your equipment or are thinking about moving to a digital platform, I love helping others to get started and progress and having started on Vinyl back in 1991, I would love to share any part of my DJ journey with you.  
What can I expect from a DJ Experience with Want2DJ?
Explore different brands and models of DJ Controller and Software
Create professional transitions with your favourite songs
Experience working in your own DJ Booth
What can I expect from DJ Lessons with Want2DJ?
Learn or improve DJ skills and techniques
Build confidence working with a live audience
Help and advice on what equipment to buy and where to get licenced music.
Hardware/Software Support for Mac/Win, Rekordbox, Serato & Virtual DJ
At Want2DJ, we welcome all ages, types of music, experience levels and all types of DJ's.
Take a listen to some of our student recordings below.
Created and performed in lesson time by two students, one aged 14yrs and the other in his 30's. Would it surprise you to know that both students started with very little DJ knowledge or experience. Yet now have acquired the skills and support to mix consistently.
Whatever music you like – today's Top 40 to Party Classics from the sixties, seventies and eighties. To 90s Dance/Trance anthems, Dub-Step, House, Bassline and Happy Hardcore.  We have worked with Student DJ's aged 8yrs to 59yrs. Music choices have been eclectic, to say the least and we welcome your personal favourites.
Absolute Beginners

 (No Equipment) 
First and foremost, we will help you to get started. Imagine walking into your very own DJ Booth and working on some awesome DJ kit around the studio. Whether you'd prefer to learn on Digital or CD, we'll have some of your favourite songs ready for you to mix on Virtual DJ, Serato and/or Rekordbox DJ Software.
If you've started to look for a DJ Controller you've probably found it a bit of a mind field knowing where to start. That is where we can help. Time in the Want2DJ studio gives any student and future DJ the opportunity to explore which controller and software is right for them.  When they are ready, we can help them find something that not only fits their DJ style, but also fits within your price point.
Own Equipment
Maybe you've purchased or acquired your own decks and need a little help to understand more about:-
what your equipment can do
back up, restore and/or move your Virtual DJ, Serato or Rekordbox database
where to buy music + how to organise & protect your collection
importing/analysing your collection, tracks and/or folders
At Want2DJ we can help to rectify any issues you may be experiencing and if necessary set everything up from scratch on Windows and Mac Devices.
Improve your skills
If you've ever wondered why something you're doing is not working as you'd expect and/or you just want to feel confident behind the decks… then DJ lessons with Want2DJ would definitely benefit you!
No matter what resources you have learned from in trying to perfect your craft, if you want to be able to mix consistently everytime, we will demonstrate some proven techniques and give you a simple structure and fill in any missing blanks. We will eliminate any bad habits you may have picked up and not only just help you to overcome many (if not all) the challenges you've faced alone, but also help you to achieve every time you play!
How long this takes is down to you. We can work together as little or as much as you need to give you the results you would like. 
Gift Voucher.  If you're looking for a different kind of gift for your music lover. Someone who would might appreciate an opportunity to try one or two Taster sessions,? Then you might want to check out our DJ Experience Gift Voucher.
What equipment will I work on?
DJ Software (Audio) = Virtual DJ Pro, Serato DJ Pro + Rekordbox DJ.
DJ Software (Video) = Virtual DJ Pro + Rekordbox DJ.
DJ Controllers = Pioneer DDJ-400, Pioneer DDJ-SB3, Pioneer XDJ-RX2, Denon MCX8000, Numark Mixtrack Platinum, Denon MC2000 + Numark Partymix
DJ Mixers = Pioneer DJM-500 + Denon MCX8000
CD Players = Pioneer CDJ-1000 MkIII
Why Want2DJ?
Any age and any experience level welcome
All music styles
All DJ styles
Industry standard equipment (Pioneer, Denon & Numark)
Hardware + Software and IT support, advice & guidance
Lesson frequency to suit your schedule (Weekly, Fortnightly + Monthly)
Book one session or a few to help you achieve your DJ goals
Regardless of which platform (Vinyl, CD or Digital) you're familiar with, we will provide as much or as little support, guidance and advice you need. Including any of these…
Which controller to buy + where to purchase + how to set your equipment up
where to buy music + how to organise & protect your collection
How to promote your services and get your business online
Getting the gig and working with a live audience
How much do lessons cost?
Juniors (9-15yrs)
Adults (16yrs+)
Availability?
Weekday afternoon/evenings
Saturday mornings & afternoons
Frequency?
Weekly
Fortnightly
Monthly
Get in touch today…
Just fill out our call back request form and let us know what you would like to learn, whether you would prefer 1hr, 90 mins or 2hr and your availability.  In case you're not sure, why not book one session and see how you go. If you'd like more then just let us know.
To check availability, call us today on 01709 262005 or scroll down and complete our call back request form or email.  We will then confirm our availability – typically within 1-4hrs.  Please include:
Full Name & D.O.B., contact telephone number + email address
DJ experience (if any)
DJ equipment you own (if any) or are interested in working on
Preferred music style(s)
What you are interested in learning or accomplishing

Your availability (Weekday evening, Saturday morning or Afternoon)
To find out more check out our reviews page or frequently asked questions
To check availability, please complete the below enquiry form or email us. Just let us know what you'd like to learn, your music interests and equipment you own or are considering buying.  We will confirm our availability usually within 1-4hrs.
We can't wait to show you around and teach you some cool tricks of the trade.  Just about every student tells us how much fun they have and how 90 minutes of DJ Lessons with Want2DJ actually feels like 30.
Let's connect
Find us online also on Facebook, Twitter, Instagram and/or YouTube channel. There you will be able to find out the latest progress of our students past and present.
Thanks for visiting our page. We hope you were able to navigate around the site easily enough and find what you were looking for.
See you soon.
Michelle x