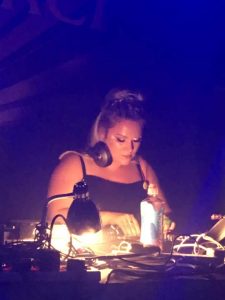 DJ Lessons with Want2DJ are perfect for anyone looking to …
Learn to DJ to a professional standard
Improve mixing skills and feel more confident
Get back into DJing and learn a new setup
Whether you are an absolute beginner, self-taught or you was a DJ back in the day.  I love working with DJs of all experience levels, ages and backgrounds and am committed to helping you achieve your DJ goal(s). 
What can I expect from 1:1 DJ Lessons with Want2DJ?
If you have your own decks, I can help…
improve your skills to a more professional standard
build your confidence and help you achieve more
confirm/verify/test if something is not working properly 
In your first session, we will discuss your challenges and establish your skills and confidence levels in relation to where you want to be. We'll then create a plan for each lesson thereafter.  How many sessions is impossible to know before we've had a chance to work together. You might benefit from one or two 2hr sessions or regular sessions on a monthly, fortnightly or weekly basis.  
No matter what resources you have learned from, I'll help fill in any missing blanks with practical exercises and theory to give your mixing some structure. Whatever experience you've accumulated, I'll help you achieve a professional standard of mixing. One that you will be able to perform consistently every time.  I am 100% committed to helping improve your skills to a level you are happy with.  Possibly even help you secure and work towards a paid opportunity i! f that's what you're hoping for.
If you don't have any DJ Equipment or music, I can help you explore by…
Introducing you to some of the different types of DJ equipment and software used by Hobbyists and Professionals
Advise, recommend, clarify and confirm anything about Music & Accessories you may need to get started and what you should expect
Our DJ Taster Session is one of the more cost effective ways to explore different hardware brands and software platforms. This can help fast-track your DJ journey to finding the right setup for you. Including what to buy, how much you should expect to pay and where to buy what you need. Even help you save a few pennies too.   
Leave your first session knowing categorically if being a DJ is something you'd like to persue. You'll even have a clearer idea of the kind of goal you'd like to work towards.  All of which when you are ready to make your next purchase, you can do so with ease and with confidence.  Something that not only fits your budget, but also matches your workflow and DJ style. 
Whether you're looking to try a Digital platform, CD or Turntables. Imagine walking into and being able to practice in your very own DJ Booth (Studio only). Playing on some and exploring some awesome and popular DJ Kit and Software. Now let's talk about music… What do you love to listen to and what would you like to DJ?
I can't wait to find out more about you and your ideas and look forward to helping you learn the skills and create a mix you can enjoy performing again and again.
Book your first session today…
Email us info@want2dj.co.uk with your full name, DOB and contact details, what brought you here…
It would also be really helpful to know the following:-
Any DJ experience to date (if applicable)?
If you currently have any DJ Equipment?
If using DJ software, what do you have?

Your general availability

What you'd most like to achieve?
Get in touch today by emailing us at info@want2dj.co.uk
If you'd like to receive email updates about upcoming sessions, special offers and DJ events, enter your details here.  
How much do lessons cost?
1hr = £35
90 mins = £45*
2hrs = £55*
* Discounts available with block bookings on 4, 5 & 10 sessions!
Availability?
Session times are currently:-
Tues [6PM]
Fri [6PM]
Saturday [10:30AM, 1:30PM]
Why Want2DJ?
All kinds of DJ's, all ages, all experience levels, all music styles
Tuition, advice and support on all major brands of DJ equipment
Weekly, Fortnightly, Monthly or adhoc to suit any schedule
Whether you are starting from scratch, wish to get to the next level or understand what your equipment can do.  Its not just new skills and techniques we can teach. We can help with the technical aspects of your DJ Hardware and Software including your laptop and music library.
We can provide as much or as little support, guidance and advice you need. Such as help with…
What equipment to buy + where to purchase + how to set it up
Where to buy DJ music and how to organise your collection
Importing/analysing your collection, tracks and/or folders
How to protect your Music Library (Backup & Restore)
Moving your music library databases to a hard drive or new laptop.
Software and IT support, advice & guidance
Book your session today…
Call us on 01709 262005 or email us info@want2dj.co.uk with your full name, DOB and contact details. Bookings are confirmed via email upon receipt of payment and consent form submitted.
Let's connect
Find us online also on Facebook, Instagram, Twitter and/or YouTube channel. There you will be able to find out the latest progress of our students past and present.
Thanks for visiting our page. We hope you were able to navigate around the site easily enough and find what you were looking for.
See you soon.
Michelle x