Welcome to Want2DJ FAQ
From how to book to what to expect in your first lesson. You will find it all here.
(1) What can I expect from Want2DJ?
Put simply, we help you to get started in the industry and progress your DJ journey from wherever you are.  We focus on the goal(s) you wish to achieve.  Simply choose any one of the following options:-
90 min DJ Taster sessions for absolute beginners. No experience necessary.
1hr, 1.5hrs + 2hr DJ Lessons to improve skills – Weekly, Fortnightly or Monthly
Purchase any one of our DJ Experience Gift Voucher's for someone you know who may appreciate an opportunity to explore.
Whether you know you want to be a DJ or simply want to give it a try, since we opened in Sept 2015, we've helped students 8-15yrs to 16 to 60yrs + to progress their DJ journey and get paid to work in South Yorkshire and as far away as Mexico!
Here are just a few of our students who began their DJ journey with no experience whatsoever!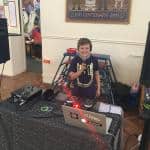 Luis (9yrs) = DJ Goal: Interested in getting started.  Luis' enthusiasm from day one has enabled him to progress very quickly. In only 9 months since his first lesson, he was able to surprise all his friends when he entertained over 20 children for their Year 6 Leavers Disco on the last day of school in July 2018. And what a fabulous job he did too!  With lots of excitement and non-stop dancing from the children, praise from all the staff and a couple of further bookings for the next few months, Luis has done incredibly well in such a short space of time. To see Luis in action, click here.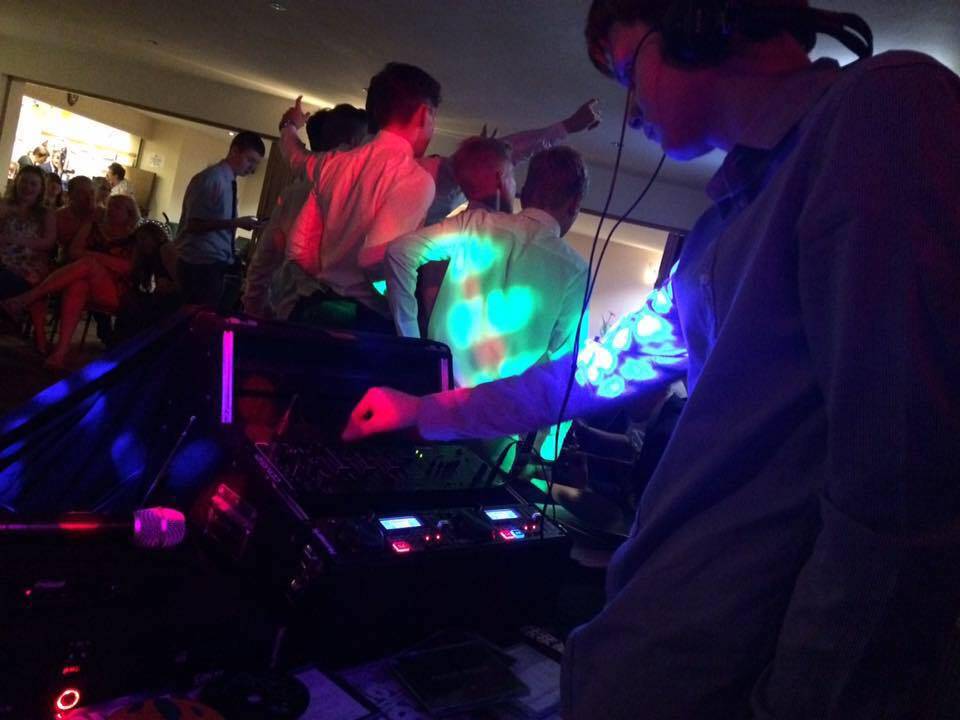 Owen (16yrs) = DJ Goal: To run his own Mobile disco business.  Five months into his training aged 16yrs, Owen secured his first paid gig and began marketing his Mobile DJ Business. With multiple private bookings and various local 60's music event, Owen's business; Gregs Parties is going from strength to strength. To see a video of Owen in action, click here.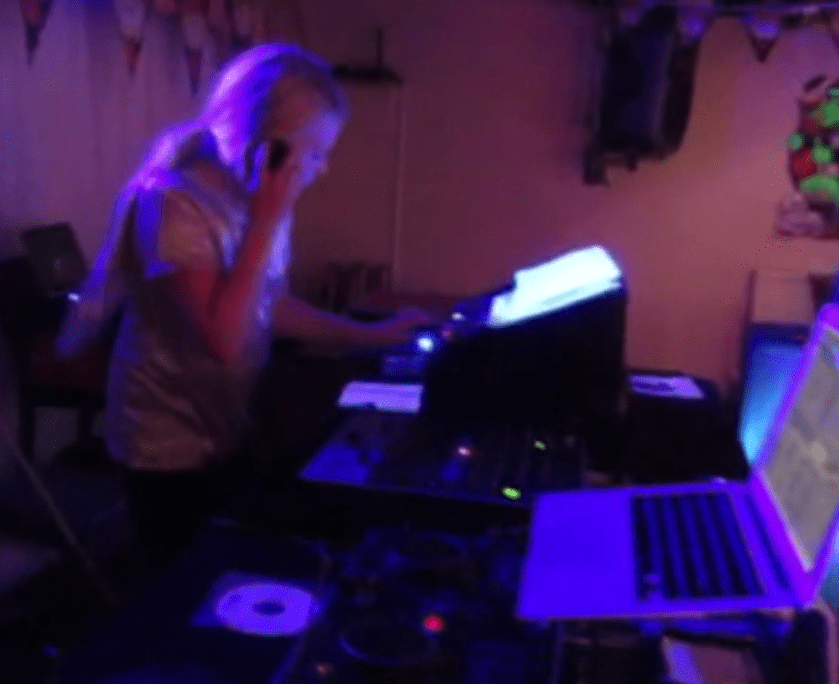 Esme (8yrs) =DJ Goal = To DJ at her own birthday party.  Our youngest female student Esme completed a Want2DJ Taster session.  In preparation for her 20-minute solo performance at her 9th birthday party. With the success of her first party we planned the next. With more time on stage she was able to incorporate more advanced techniques.  One of Esme's School Teachers was present at the party and booked Esme to DJ for the school Christmas disco.  More bookings followed from her own school as well as the local Infants and her local Pub! To see a video of Esme in action, click here.
Students tell us how much fun they have and how 90 minutes of DJ Lessons with Want2DJ actually feels like 30. This is music to our ears!  Whatever your goal, we will help you to make it happen and support you every step of the way! 
And the help does not stop after the experience or lesson has ended… We provide support, advice and guidance as and when you need it.
(2) What DJ equipment do you have in the studio?
DJ Software
Rekordbox DJ
Serato DJ/Pro + Lite
Virtual DJ 8
DJ Controllers
Denon MCX8000 – Serato + Engine 4 Channel standalone controller/Mixer
Pioneer XDJ-RX2 – Rekordbox 2 Channel standalone controller/Mixer
Pioneer DDJ-400 – Serato 2 Channel Midi Controller
Pioneer DDJ-SB3 – Serato 2 Channel Midi Controller
Denon MC2000 – Serato/Traktor/VDJ 2 Channel Midi Controller
Numark Mixtrack Platinum – Serato 2 Channel Dj Controller
Numark Partymix – VDJ 2 Channel Midi Controller
DJ Mixers
Denon MCX8000 – Serato + Engine 4 Channel standalone controller/Mixer
Pioneer XDJ-RX2 2 Channel standalone controller & DJ Mixer
Pioneer DJM-500 4 Channel Dj Mixer
CD Players
Headphones
2 x Sennheiser HD25 Headphones
1 x Pioneer HDJ-X5 Headphones
Microphone
Beyerdynamic TGX-58 Microphone
(3) How much do lessons cost?
Juniors (9-15yrs)
Adults (16yrs+)
(4) How many sessions would you recommend?
This depends on you, your experience and what you would like to achieve.
You just want to try it out
=
Maybe book one session and see how you feel. You can always book more sessions either on the day or when you've had a chance to think about it.
You want to be a DJ 
= You would definitely benefit from lessons on a weekly or fortnightly basis. Start with booking 2-4 lessons to begin with and see how you feel.  Lessons are typically mapped out based on your overall goals and ability.  How long you continue and how often you visit is entirely up to you. You may start weekly to begin with and then change to fortnightly or even monthly. It's your call.  Either way we will always check in to make sure you are happy with how you feel you are doing.
(5) Can I use songs that I've downloaded from YouTube, other internet sites or have been given?
We always encourage all students to own their own licensed collection. Although do appreciate that not everyone has any music or playlists prepared.  As depending on where your music came from and how it is accessed, we cannot guarantee your songs can be loaded on the studio decks or used in any of the sessions. That said if we have a basic list of favourite songs you'd like to work with in your session. We always try to have something ready for you within your chosen genre's
A word about recording… We are unable to record mixes created with any music that is unlicensed or streamed/downloaded from the internet. This is because you need to own the music you wish to use and record and maybe only licensed to play on the device from which you are subscribed.
Don't worry if you are not tech-savvy or have a clue where to purchase licensed music from as we will go through all the options and benefits when you're ready. We can help you to not only build and organise your collection, but also ensure it is protected too.
(6) Do I need a licence to DJ in the UK?
As long as the venue you are working has a valid PPL licence and you are not playing music purchased from a personal subscription such as Spotify or Apple Music etc. You only have to check the terms and conditions for each music provider and see that in reality there is only a handful that are licensed to provide music to DJ's for public audiences within the UK.
(7) Can I take pictures and share on social media?
Yes and is fully explained on the consent form you complete before your first session. We appreciate that not everyone likes having their photo taken and so will always get permission beforehand.
(8) Location, Facilities & Breaks
The Want2DJ Studio is located in Dinnington, Sheffield, South Yorkshire. We have a Watercooler on-site with bottled water available FOC. Plus we have a WC and sink situated at the back of the studio.   If you would like a quick break at any time, just let us know.
(9) Opening Hours?
The studio is open Tues evening, Wednesday afternoons + evenings & Sat mornings/afternoons.  If you'd like to check the availability, then please click here.
(10) Have your tutors been CRB checked?
Yes. Certificates are kept up to date and on display at all times.
(11) Can I bring someone with me?
Yes, although will need to know before your lesson who will be coming. We do however limit visitors to 2 adults per student maximum as we do not have room for more.  Children under 12 must be accompanied by an adult and present for the first session.
(12) What should I bring with me?
A selection of songs you own (purchased legitimately) on any of the following formats:- CD, MP3 and M4.
Any DJ equipment you have and would like to work on
Headphones (Wired, not Bluetooth) if you have them
A Notebook and pen
You may be sent a dropbox link to upload your chosen songs. This will help us to set the studio controllers and software up for your arrival.
 (13) Can I visit the studio before my first lesson?
Yes. We offer a 15 min tour available upon request. If you are interested in booking this, simply let us know you're availability and we can get you booked in.
(14) Booking Enquiries

To book a lesson, click here, email: info@want2dj.co.uk or CALL on 01709 262005 with the following information:
any DJ experience you have?
any DJ equipment you own or are familiar with?
what you'd like to learn/achieve?
where you purchase music from
Where/how you get music from?
How do you access your collection?
We aim to respond within 1-4hrs.  Studio time works on a first come first serve policy.  Simply let us know what works best for you, your schedule and commitments and we'll do what we can.  To check the availability of your first lesson, please click here.
(15)  Payment Terms
When booking your first lesson, payment will be requested. This is payable by the following methods:-
Online (Card Payment) = Upon receipt of invoice
Online (BACS via Online Banking) = Upon receipt of invoice
CASH = Upon arrival to Studio
(16) Lateness & Cancellation Terms
We understand that emergencies do happen and sometimes appointments need to be changed or cancelled. We kindly request you to give us 7 days notice wherever possible. We will always try to accommodate student requests wherever possible and offer any cancelled appointments to other students.
If you know you are going to be late, kindly let us know at your soonest opportunity. Unfortunately, we are unable to extend lessons when students are late.  Cancellations received within 24hrs of lesson start time maybe subject to a cancellation fee of £20.  Any students who do not show up at the agreed date and time, who do not notify us of their absence will be charged at the full rate and future lessons declined.
(17) Feedback & Reviews
Following your visit to the studio, you will receive an email asking you for your feedback and detailing how you can leave a review. This is of course optional. If you prefer, you can email us your feedback at any time.
Reviews can be posted here on our website, via our Facebook page or on our Yell.com profile.
It is helpful for us to know how you found us, what you enjoyed most and found challenging. This will help us to map out any future lessons to ensure you get exactly what you need from your time with us.
(18) What if I don't live in South Yorkshire?
Great question! Whilst most lessons take place in the studio we do offer lessons via Skype for students with their own equipment. That said, sometimes you just need someone to show you side by side. So for those students who cannot make it to our studio, we can recommend other DJ schools around the UK which may suit them better. Please see our recommended list below:
DJSCHOOLUK (Not for profit) Leeds, West Yorkshire
(19) Controller + Laptop issues
Maybe you've registered your Controller, installed the software and connected your controller to your laptop. Yet for whatever reason, you just can't get started!   Unfortunately, the problem you may be experiencing could in fact be:-
Compatibility between:-
Laptop Operating System + Software version
Incorrect Software version installed for your Controller
Software requires a licence to work with your DJ Controller
Faulty USB Cable
Anyone of the above can require extra time and skills to resolve.  Hence why we try to take away this headache and get to the core of the problem for you. Maybe you have the time to sort yourself or you'd prefer someone to do it for you. Either way, we'll do everything we can to get you back to the fun part of practising!
For anyone looking to resolve the issues yourself, included below is system requirement info for Serato DJ Intro, Serato DJ, Virtual DJ and Traktor which we hope you will find useful:-
Laptop Operating System + Software version
Firstly you will need to check what operating system you are running. Depending on the software you are looking to use, the Operating System requirements will vary. If you would like to run any one of the below platforms, you should find the following links useful:-
Rekordbox
To check if your Windows/Mac operating system is compatible with Rekordbox DJ, click here
To check if your controller is compatible with Rekordbox DJ, click here.
Serato DJ
To check if your Windows/Mac operating system is compatible with Serato DJ Pro, click here.
To check if your controller is compatible with Serato DJ Pro, click here.
Virtual DJ
To check if your Windows/Mac operating system is compatible with Virtual DJ, click here.
To check if your controller is compatible with Virtual DJ, click here.
Traktor Pro
To check if your Windows/Mac operating system is compatible with Traktor LE, click here and for Traktor Pro 2, click here.
To check if your controller is compatible with Traktor Pro, click here.
(20) My controller comes with a Lite program, is it worth upgrading to the Pro version?
If the Lite version does all that you need and you are happy with how it performs, then I personally wouldn't upgrade. This is because most Pro versions  include additional features that are not available on Lite enabled controllers.
If you feel that you are missing some level of functionality or features that the Pro version offers,  you may as well upgrade your controller to a Pro enabled controller.  To find out more about the difference between Serato DJ Intro and Serato DJ, click here. To find out more about the difference between Serato DJ Lite and Serato DJ Pro click here.
Thanks for visiting Want2DJ FAQ. We hope you were able to answer all your questions and navigate around the site easily enough.  If there is anything we have missed, do let us know via our contact us page or email.
Let's connect
Find us on; Facebook, Twitter or YouTube channel.
See you in the studio soon.  Michelle x